Get Your Animated Sales Video That Explains What You Do in a Simple Way and Gets More Sales For Your Business
We have put together a team of experts to do everything for you from idea to sales video as easy as possible from $697.
Grab Visitors' Attention The average Internet user spends 88% more time on a website with video. (Mist Media)
 Build Trust Prospects love to buy from people they trust. You'll be able to show your personality and create a personal connection with prospects.
Explain Your Solution Touch on your audience's pain points, answer common doubts & get to the heart of what your product does.
 Be Remembered The Wharton School of Business showed that video boosts understanding and memory by 50% over reading about something!
Some of the best companies rely on Frame Freak Studio.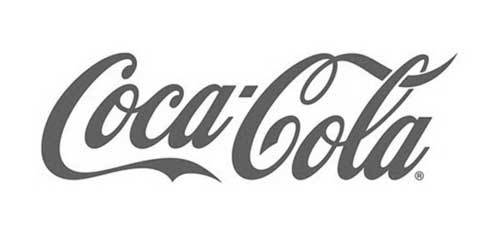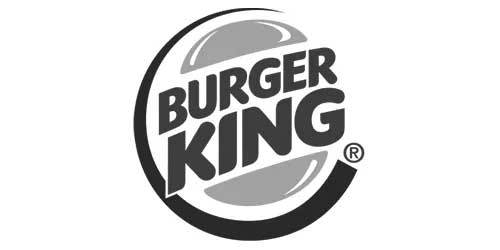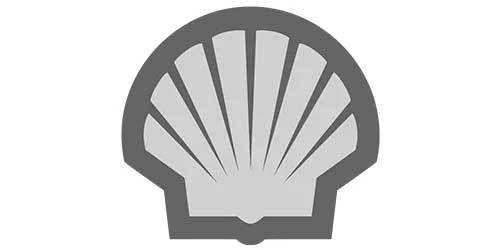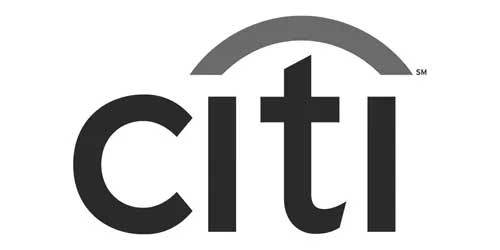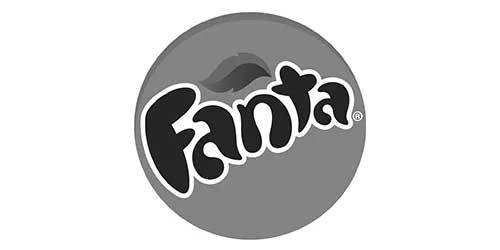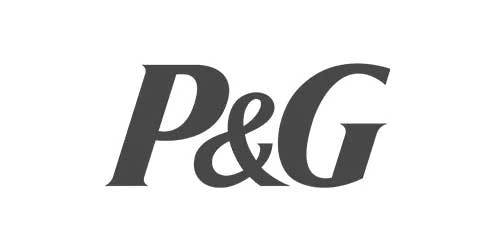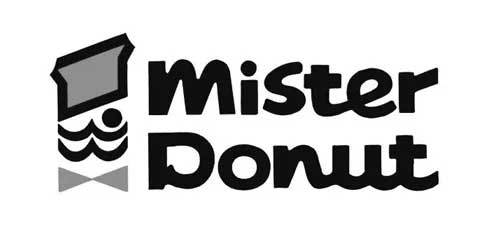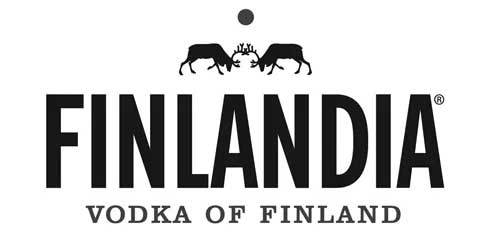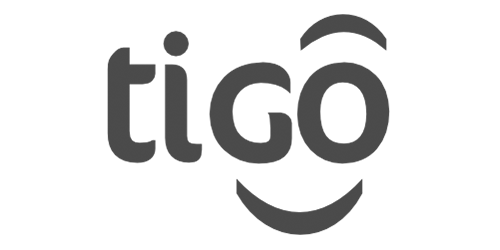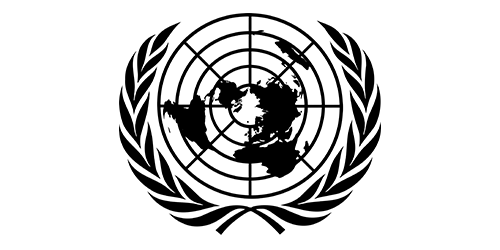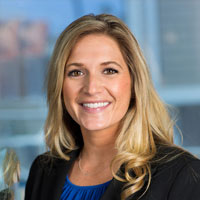 "They did a great job taking our complex wording and translating it into a video that was easy to understand. We just received positive feedback from a potential partner. In a recent conversation, they asked about the video, and I ended up referring them to Fame Freak Studio. Now, they've done a few videos together as well. Internally, we've had several employees complement the aesthetics, expressing that they're looking forward to the next one coming out. Whenever I had a new idea or asked for changes, they were willing to accommodate me to come to a solution. We continue to come back to them for additional work because of the quality they deliver."
Krystal DiStefano
T2 Tech Group
What Makes Frame Freak Studio Unique?
Hear from Rodrigo, Co-Founder and Director of Frame Freak Studio as he breaks down our unique value proposition and why we think we're the best video partner for your company.
Key Points of Difference
1.- We produce great quality videos that fit your needs at the right budget.
2.- We constantly learn from the best animators & artists all over the world.
3.- We focus on results, not pretty pictures.
4.- Over 60% of our customers purchase multiple videos for a reason.
Benefits of Frame Freak Studio Videos
Your video will take advantage of these benefits to force action from your target market.
Compelling Scripts That Sell
Your script will use storytelling principles designed to hold even the shortest of attention spans. We'll also pack it full of psychological conversion switches to force action – not drop-offs.
Boost Social Engagement
Social Media feeds are clogged with all sorts of numbing media. A short explainer video will cut the clutter and force viewer attention.
Skyrocket Conversion Rates
Videos are king at convincing your viewer to take action for any app, product, software, or service. In 90 seconds or less, your video will convert passive viewers into customers.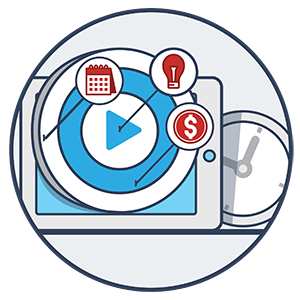 Your Message, Simplified
We dive deep into your business and pick the most enticing aspects to effectively summarise your message in less than 90 seconds.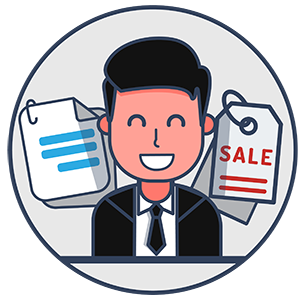 Your Own 24/7 Salesperson
All Frame Freak videos are like a digital salesperson that never stops working, armed with the perfect sales pitch that will easily turn skeptics into customers in less than 90 seconds.
Dominate Your Competition
Your explainer video will showcase your brand and identity, differentiating you from the competition and showing your target market why you are 10x better.
Make More Sales and Get More Engagement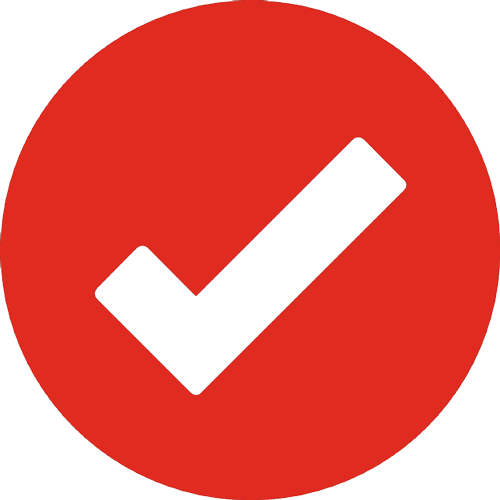 Explain what your business does.
We simplify your message. More information is usually not better, but a simple message that is easy to remember has a greater chance of success. If you try to pour 5 liters of water into a 2 liter bowl, it will flood. The brain works the same way.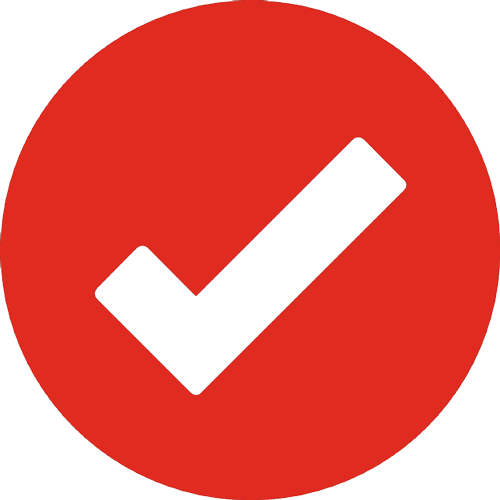 Remember 58% better.
According to Dual Coding Theory, people remember 58% more when both hearing and sight are used. We use this in each film by using visual instruments that strengthen what is said by the voice.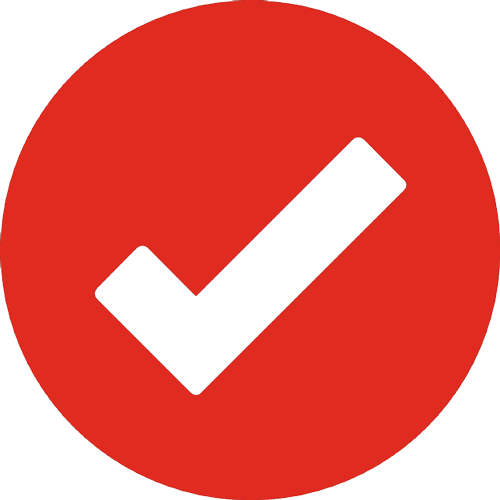 Capture attention quickly.
For films to be profitable, people have to watch. Therefore, we place a lot of effort on capturing and keeping attention. Simultaneously, we deliver your message so that it actually connects with the viewer.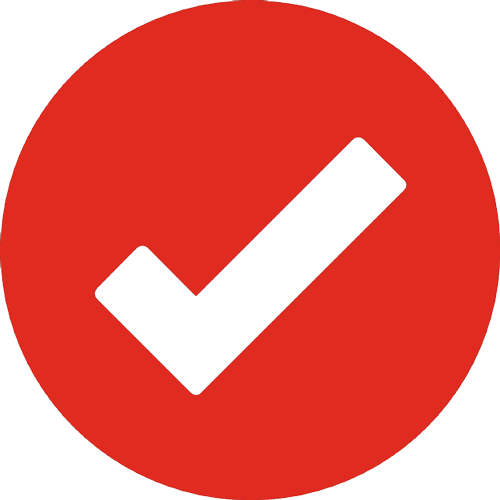 Give viewers a "WOW" feeling.
We will help you tell your company story in a memorable way. Our professional scriptwriters get what you want to say through an interesting story that gives a "WOW" feeling.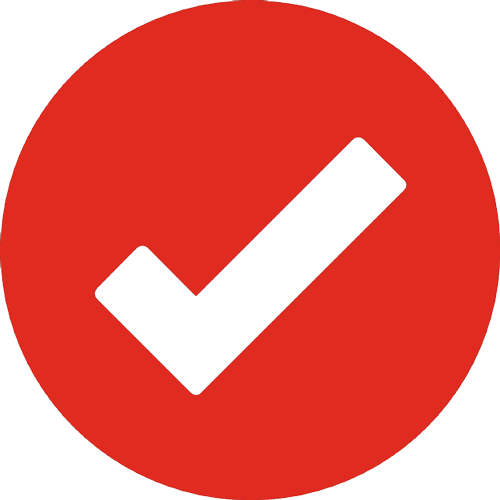 Increase the number of leads & customers.
An animated video gives life to your pitch and does the job for you. It tells what your business does in a way that educates and maintains interested the client, while providing more business for you than just text or speech.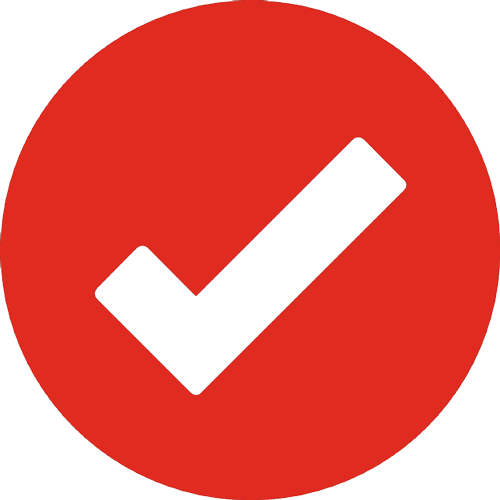 Rank higher in search engines.
YouTube is already the world's second largest search engine. Video takes more and more of the total traffic on the web every day, especially on Google. With movies on your website you have the opportunity to rank higher in search engines and reach more customers.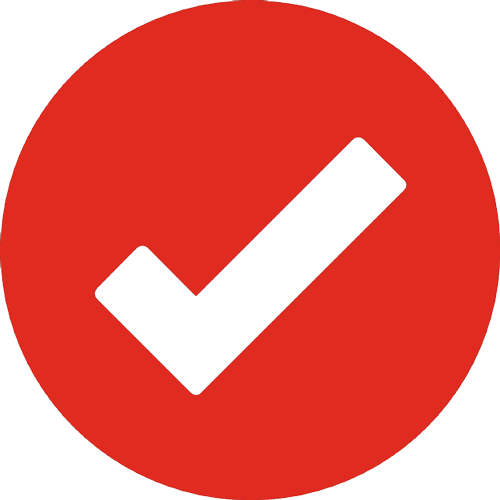 Get help from the experts.
We really put a lot of attention in your company. So that we understand your customer group, your goals and the core of your product. Then we can guide you and advise you to create a perfect animation for your business. Our philosophy is that your marketing (video, text, audio, images) is designed to do one thing: transfer information from one brain to another. And thus, sell your product / service!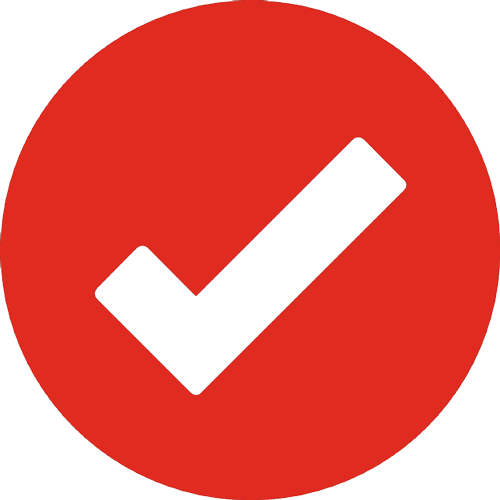 Tailored movie with everything included.
We do the job for you. We write your script, get the correct voice and background music. And then put everything together into a engaging animated video. You are involved throughout the process and are able to provide feedback in each step of it.
The Guardian had it right when it said "online video is the future of marketing." Check out these statistics: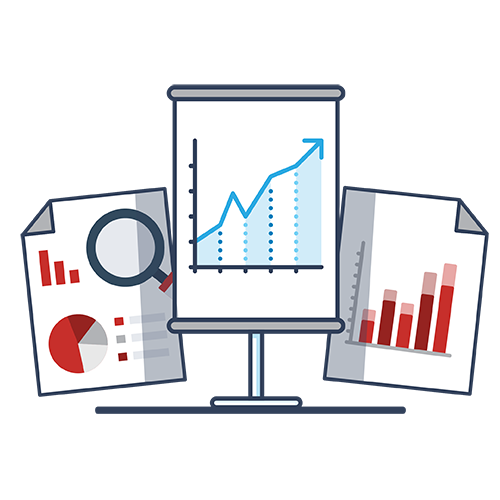 Using video in email marketing campaigns increased revenue by 4 times (Relevancy Group)
80% of internet users recall watching a video ad on a website they visited in the last 30 days (Online Publishers Association)
Users are 64% more likely to make a purchase or enquiry if a website has video (comScore)
A minute of video is worth 1.8 million words. (Forrester Research)
90% of shoppers found video helpful during buying decisions online (comScore)
Video in email marketing campaigns increased clickthrough-rates by 96% (Implix)
Emails with explainer videos increased clickthrough-rates by 200% – 300%. (Forrester Research)
The chance of a page one listing on Google increases by 53 times with a video (Forrester Research)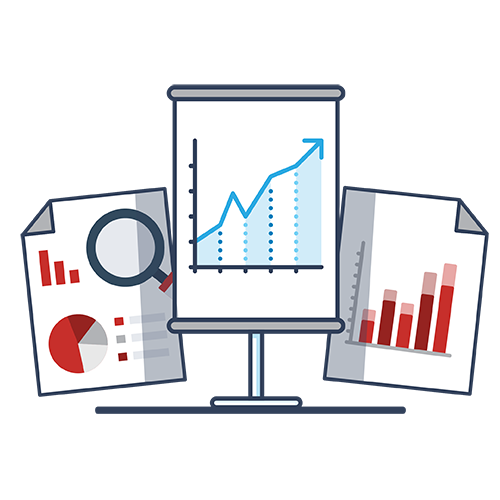 Previous Productions
Frame Freak Studio has helped 100+ companies over 20 countries to tell their story by producing memorable animations that create understanding and confidence in their brands.
There is room for 4 projects in a month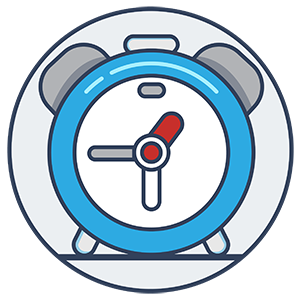 We take our job seriously, and goes into depth with each client. Since we only have so many hours a week, so we can only accept four film projects every month.
These videos are not for everyone. The compromise that needs to be done to be able to offer these prices is that this offer only covers simple 2D animation.
This suits small business owners who are not in looking for a Disney animation quality, but instead want to explain something in a fast and easy way.
Premium Animation (Not in this Offer)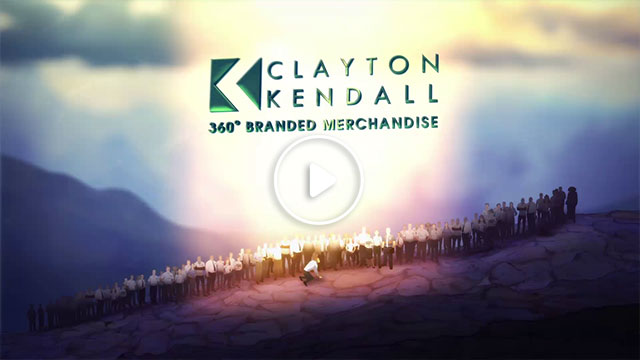 A Proven Production Process That Allow Us Work Together At Distance
You will be involved in the project and will provide feedback at every step of the creation process so we can make sure that you will be 100% satisfied. You can always access us by phone, Skype or email.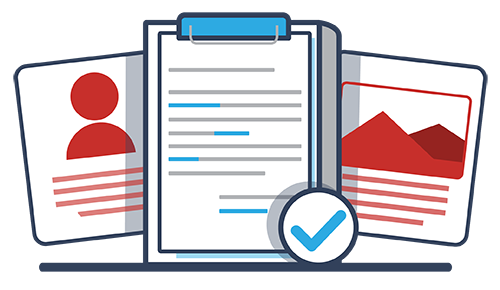 Step 1: Fill in the creative brief
After placing your order by filling the form below you will receive an email with our creative brief. This brief contains all the questions necessary for us to create a script for you. Take your time to answer as detailed as possible.
With this we'll find out:
■ Your ideal target client
■ Your goals for this video
■ Your company's graphic profile
■ What kind of graphics and animations you like
■ The core of your product or service
Here we can also set up a call to discuss your project further if you want.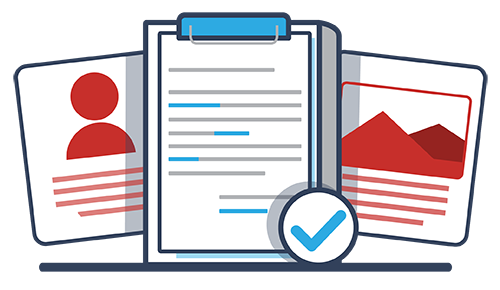 Step 2: We create your script
Based on the answers of the creative brief and our calls our script writers will make a concept and write your script*. Here you will see what the voice artist will say in the video and have a chance to ask for changes if you want.
We usually follow a proven formula**:
■ Catch the Attention of the Viewer
■ Define the problem
■ Offer a Solution (Your Product or Service)
■ Show proof that it works
■ Invite to take an action
* If you have written your own script, we would like to help you get rid of it
**Source: "How to Write A Good Advertisement" by Victor O. Schwab
Step 3: Voice Over and Music
We will provide you with a list of professional voice over artists that will highlight the right feeling for your business and choose from one of them at this point you will also choose a background song from our music library for your video.
The voice over plus the music will set the one in you sales video. People buy feelings so we need to make sure that this gets done right, after the voice over is done you will be able to hear it and ask changes if necessary until it's perfect.
Step 4: We begin your sales video
Once everything is done, we will send you a sample of visual styles for you to choose the one you like the most for your animated video. From there we will take all the elements to begin creating the animation.
Our 2D animators will put together a simple version first for you to check and approve all the graphics and make changes, once that's set we will continue to fully animate the elements and will continue to show our process until the video is just right.
Step 5: Your sales video is delivered
Your sales video will be delivered in HD 1080p quality. You now own the video and can use it on your website, YouTube, Facebook, Twitter, Linked In, etc. Also you can use this in presentations at sales meetings.
Delivery time is about 4 weeks. Our clients usually vary in terms of response time. So time of delivery also depends a lot on how fast you are at sending us your feedback. If you're pretty fast at delivery your feedback then the process might be shorter in time.
For best results cooperation is required. During the project, we need your feedback and the opportunity to check back and forth with you to be sure that we're creating something that you love. It will not take you more than 1 hour of your time (at most) and you can do this by phone, Skype or email.
Meet The Team
Meet the people responsible in the creation of your video!
Rodrigo Flamenco
Business Director
Edmundo Landaverde
Creative Director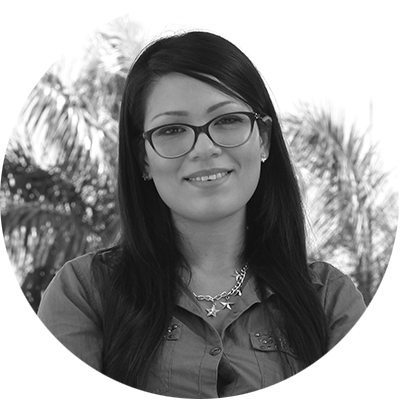 Monica Perez
Visual Developer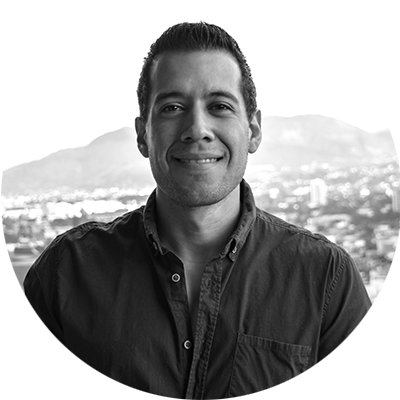 Enrique Herrador
Project Manager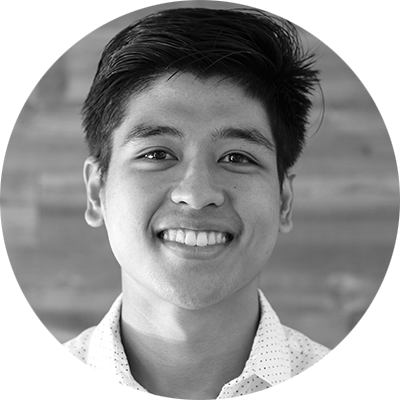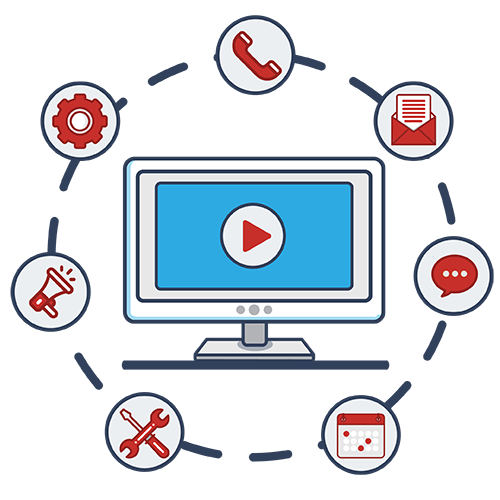 Got a Highly Technical Service or Product?
Many customers have doubts about accepting our services because they had bad experiences with other animation studios when it came to highly technological services or products that were hard to understand. They feel that creative people are not that good when it comes to understanding highly complex systems. If that's your case you can relax with us.
Our founder used to work as an IT specialists before entering the entrepreneurial world. He spent his days configuring servers and developing highly complex systems for many big companies that needed unique solutions. He even became certified by Cisco, Microsoft, CompTIA and more.
Before Frame Freak Studio he created a web development studio that evolved to an app development studio which worked for many businesses like Citi Bank, Curves, Miller and even Internet Providers. So if you have a highly complex technological solution then you're in the right hands with us, we will make sure to create a video that will explain your service or product in a way that will be easily understandable to your ideal clients.
The Creative Hustlers Show
The Creative Hustlers Show is a series of interviews featuring successful artists and creative professionals from all over the world who are successful in their careers or projects and finding out how they did it so you can learn from the very best. The people interviewed here have founded their own studios, projects, won Academy Awards or worked at the best animation companies in the world such as Disney, Pixar, Cartoon Saloon, Dream Works, Frederator, and Many More.

Over 100 Satisfied Customers in more than 20 Countries Around the World
Here are some testimonials of our clients:
"It was an absolute pleasure working with Frame Freak. They worked closely with us to develop a style and workflow that allowed us to meet our deadlines and produce a great show that our audience loved! Simply put, they deliver! I really appreciate all the hard work you guys put into this! We will 100% think of you guys first for any/all future animated projects."
Nick Scarpino
"It was wonderful to work with them, they helped design a beautiful video for us. They were able to provide helpful suggestions for the design and direction we should go in. They were flexible with ideas and patient to work with. They communicated throughout the process and delivered amazing results. We will keep them in mind for future projects!"
"Frame Freak Studio has gone above and beyond to help me achieve my desired result. They are GREAT video animations and motion graphics experts! I will definitely be hiring them again soon and I highly recommend them to anyone!"
"Frame Freak Studio is fast and efficient with what I needed. They OVER delivered on requirements and sent in extra variations, more than I needed and I greatly appreciate. I plan to work with them again in the future. FANTASTIC WORK."
"Fantastic work and really pleased with the results. Rodrigo was exceptionally patient while we fine tuned the design and really went the extra mile to make sure we were 100% happy. Highly recommended!"
"Frame Freak Studio made my day when they sent me my gorgeous new sales video! If you're looking for some quick help getting your wesbite or online business set up, I highly recommend you talk to my man Rodrigo at FrameFreakStudio.com. I've worked closely with him, so I know he is one of the most ambitious, hard working, dedicated guys out there, he delivers excellent quality, fast turnaround, very tentative and good prices Rodrigo you ROCK my man! Truly EPIC!"
"THANK YOU for all the work over a very short window of time that you all did! We had a very successful show and the animations were a nice change to the traditional videos of industrial robots moving engine blocks. My compliments to you for the great team that you have built up and to Enrique for managing us all through a tricky window."
"Frame Freak Studio was great. They worked well from the brief I gave them and delivered exactly what I was after. The work was completed in good time, and to an excellent standard. Fantastic communication and delivery. I'd certainly recommend Frame Freak Studio, and hope to use their skills again soon."
"Easy, fast and fun to work with Frame Freak Studio. Will certainly work with them again should the need arise. Gracias!"
"Enjoyed working with Frame Freak Studio on this project. Quick turn around. Great communication. Very happy with the final product."
"Not only is the video I received exactly what my business needed, Rodrigo and Frame Freak Studios were extremely easy to work with. Between their amazing work and customer service, I couldn't be happier with my experience with Frame Freak. I'll definitely be using them again in the future."
"I was struggling with some online business issues I couldn't resolve on my own for my personal start up. I'm not a programmer or as tech savvy as I needed to be and had hit a block in my process. I got in touch with a friend and he recommended Frame Freak Studio and I got in touch with them. They helped me out with some tips on SEO, Marketing Strategies and also did my online video. It was really a very professional job done. Very affordable and delivered by the time they said they would. I now consider myself a fan, and will likely work with them again."
"Frame Freak Studio was clear about what they could do, and when I asked for additional milestones they were clear about what they couldn't do. The turnaround was very quick but was still great quality! I hope to work with him them in the future."
"Rodrigo delivered a stellar video that was everything I asked for, and even more considering his attention to detail and some excellent last minute edits. I couldn't be happier!"
"Incredibly impressed by Frame Freak Studio's work. They were very easy to work with, prompt and created exactly what we needed! Highly recommended."
Quick, accurate and affordable!
Corey Fair Bully Me Badd
Job well done ahead of schedule and high quality. Very happy client! A+
Alex Shojaei Capitol Engineering Group
See for yourself. Absolutely Amazing! 100% hire again.
Tarik Menzies Tee Noah
They did a great job, they were clever with their choices, and we will work with them again.
JR Peters Battle for the Net
Great Job! They made my interview a lot more impactful. Will hire again for my next video for sure!
Ted Carr Fruitliving
It was great to work with Frame Freak Studio. Very happy about the delivered result!
Mitchell Ling Lead Tactics
So How Much Will My Video Cost?
These are fixed prices and include script, voice over, music and of course the animation.
30 Seconds
Animated Video
A brief explanation of a simple idea you want to tell.
60 Seconds
Animated Video
Most popular. Fit for most businesses.
90 Seconds
Animated Video
Good explanation + time for the sales pitch
120 Seconds
Animated Video
Depth explanation + time for the sales pitch
Get a 10% discount on your order!
Many of our customers are interested in a series of videos. As a bonus, you get now a 10% discount on the purchase of 3 (or more) videos. Perfect for those who want to do a series that describes all the features of your product or showing other parts of the company OR you can get your 10% discount by referring to us 2 friends or more who you think might need a great animated video for their business. Your discount appears on the invoice.
Own Project Manager – He'll organize the entire project with you


Concept & Idea – Based on the brief and our discussions


Script – Our copywriter will write a creative script


Graphics – Customized according to your company's graphic profile


2D Animation – Created by our experts in animation


Professional Voice – Choose from our professional voice over actors


Background music – Any melody that creates the right feeling for your video


3 Revisions – At every step of the production process you will get 3 changes*
* If you want more changes to be made you can add 3 more changes for $100 USD.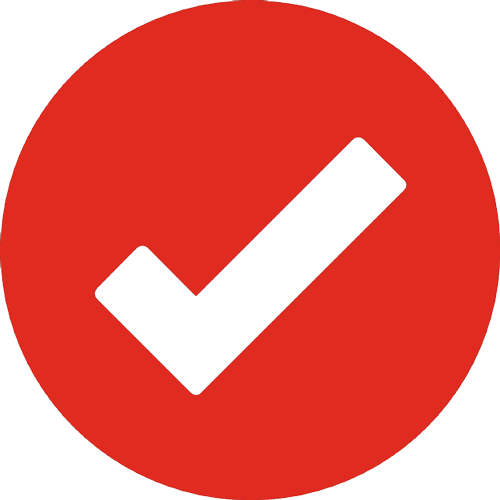 No extra costs
We dislike when prices change without reason. That is why we offer a fixed price for your video. That way, you get to plan your budget better.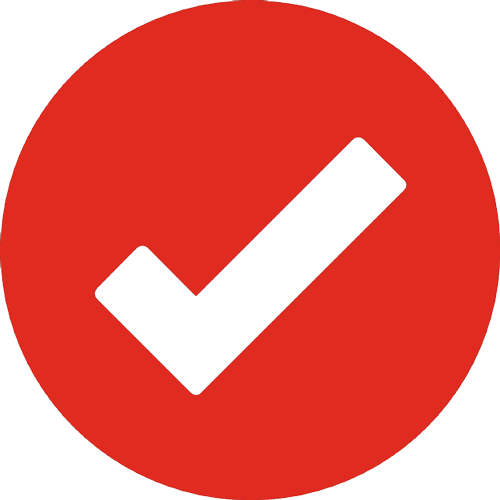 All Inclusive
All you need for a perfect video is included in the price. Everything from expert advice and planning to script, graphics, voice and animation.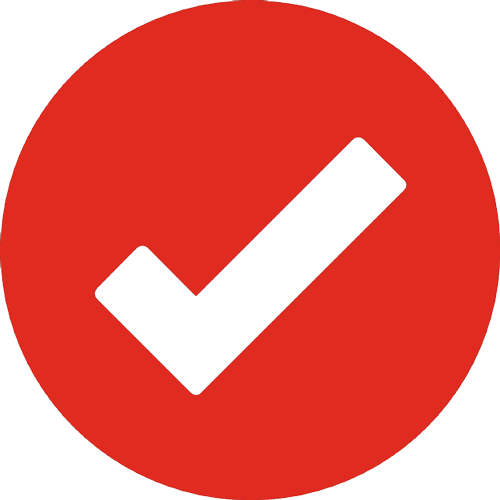 The project is done 100% online
To ensure effective communication between you and our team, the entire project is in Basecamp (online-based project manager). When everyone is in the same place, it's easy for us to manage your project and produce a great video.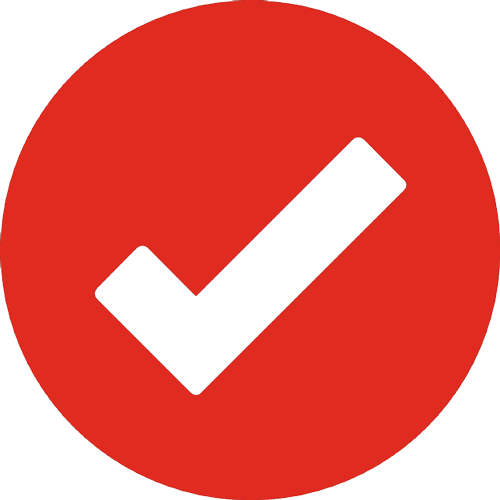 Experienced team
When you work with us on your video, you have a team of experts on your side. You will be able to talk to every person who works on your project over the phone, Skype and Basecamp.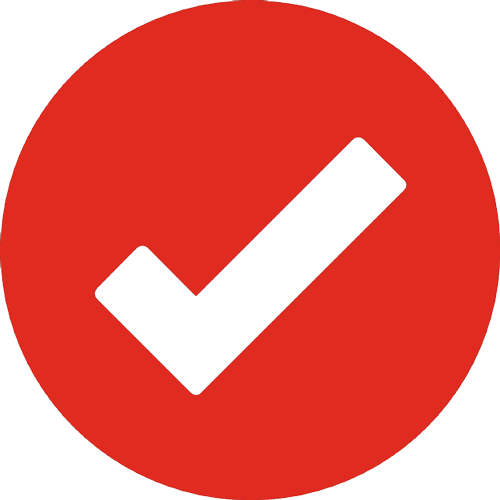 Free changes
You always get the chance to provide 3 rounds of feedback in each step of the process (script, voice, animation, etc). If you are not satisfied with our third attempt, which is very rare, you may request 3 more changes for $100. Or take advantage of our 100% money back guarantee.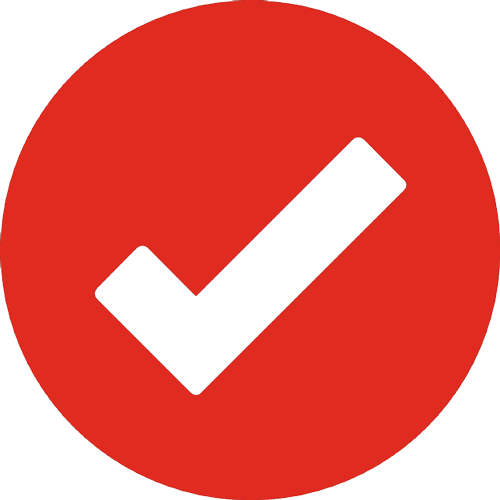 4 weeks delivery time
We work hard to deliver your project on time. Therefore, we promise to keep you informed during the project. You will get to know exactly when each part of the video is ready. On average, it takes 4 weeks to produce your movie.
Totally Satisfied or your money back
Order a video from Frame Freak and if we are unable to deliver the quality of video you expected simply notify us with seven days of receipt of the final version of the video and we'll give you a full refund of your purchase price! That's how sure we are that we can deliver exactly what you need to boost sales.
blank
Are there additional costs?
No. A 30 second video will cost you $697 and that's it.
10-30 seconds – $697 USD
31-60 seconds – $1,297 USD
61-90 seconds – $1,897 USD
91-120 seconds – $2,497 USD
NOTE: If you want this video for TV advertising there will be an extra charge to get the copyright. Charges will vary depending on the language you want or the elements you wish to use, but it's usually around $400 extra. So your project will end up costing about $1,097 ($697 for the video and $400 for the copyright).
What if I am not satisfied?
You always get the chance to give two rounds of feedback every step of the process (script, voice, animation, etc.) which we'll fix. It happens that you are not completely satisfied after the first draft. If you are not satisfied after our second attempt, which is very unusual, you can ask for a third draft for $100 or take advantage of our 100% money back guarantee.
Do I get to choose my voiceover artist?
Yes, you will have the option of selecting between North American Male & Female, as well as UK or Australian. Other nationalities can be sourced on request.
How long does the whole process take?
A typical video takes 4 weeks to produce, from the creative brief to the final delivery. However, it also depends a lot on the time you take to answer to our questions and deliver your feedback. The longer you take to answer our questions, the longer we'll take, the faster you answer, the faster we can advance.
We recommend that if you don't have the time to oversee the project to assign someone who can be on top of it. Also, if you want to make this done faster, you can pay $200 more to get to the front of the production so we can make it under 2 weeks.
Ok, let's do it! What's the next step?
Add an order by filling in the form avobe. Then, you'll answer a few questions in our brief and we'll get back within 24 hours to set a start date and clear any doubt with you. The project manager Rodrigo will help you through the entire production of the film.
We will be communicating with you every step of the way through email so you will be able to give your feedback and approval at every step in the process (script, voice, animation, etc.). We can also use Skype or Facebook if you want. We'll be available to you all the time via phone, Skype or email.
NOTE: We do not begin your project until we talk to and you give us the green light and the invoice has been paid. Payment is done via invoice when the project starts.
blank
Can you get a film in a language other than English?
Definitely! We can (virtually) fix a professional voice in any language you want. Just remember to mention it when you make the order. If you want your video made in more than one language then it costs $200 more per language for every 30 seconds.
Example: Let's say you order a 30 second video in English and you want the Spanish version, you'll get the video in the 2 versions. The English one for $697 and the Spanish one for $300 more.
How long should my film be?
It depends on how you intend to use it. But nowadays, people have short attention spans. Therefore, it is important to keep the video short and to the point while still obtaining all the necessary information.
Usually, we can't take everything you ask for but It's OK. The video only needs to provide enough information to get viewers interested in taking the next step (buy, give you their contact info, try for free, and so forth).
We recommend:
30s – Explain briefly a relatively simple idea.
60s – Explain calmly and make arguments for purchase.
90s – For those who require longer explanations. More time on the sales pitch, etc.
120s – For far more advanced products and services.
How much content will fit in a movie? We usually write your script in the next format: 1) identify the problem 2) show product / service solution 3) Call to Action Watch the videos above to see approximately how much info we can get in a movie depending on the time.
Do you offer other animation styles?
Yes, if you are interested in other animation styles we offer other than motion graphics, email our team directly at Team@FrameFreakStudio.com
What payment methods and plans do you have?
We'll send you an invoice for the project using Xero, this allows you to pay directly using PayPal or Debit / Credit Card through Stripe. We use Silicon Valley Bank and Transferwise as well, so you can either do a direct deposit to our account, and if you're coming outside the US, we can give you the info of the local bank to do the transfer.
These services operate 100% online, so we don't accept checks sent to us by email, as Silicon Valley Bank doesn't have offices where we can deposit the checks.
On payment methods you have 2 options:
■ Pay 100% Upfront.
■ Pay 50% first and 50% when project is delivered.
Note: Most people choose the last option, in this case we'll be showing to you the project with a watermark and 720p resolution for approval to the process and you'll receive the project without watermark and Full HD after the last payment has been made.
I Want To Talk To Someone First…
No worries! Send an email to Team@FrameFreakStudio.com and we will answer any questions you may have.
Add Your Order Below
Tell us briefly about what you need. Then, you'll answer a few questions in our brief. Payment is done via invoice when the project starts. We will get back to you within 24 hours to discuss your project. The project does not start until you have given us the green light and the invoice has been paid.